About
AL ARSENAULT
For more than 40 years, Al Arsenault has been singing and playing-entertaining his many fans with his jazz-flavored blues that has taken him to Arizona, Bourbon Street-New Orleans and back again.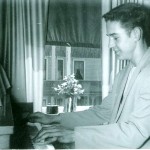 Since he was about 14years old, Al Arsenault has been belting out the blues-finding his true calling early on manning the massive keys of a Hammond B-3 organ. Throughout the '60s and '70s, he was a keyboard player to be reckoned with, and fronted bands that attracted just about every notable musician in town. Since the early '80s, he's mostly been performing solo with occasional musicians sitting in.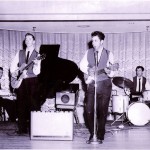 A few years ago, he started to noodle around with the guitar again as he had done a few times before, and now performs on both the keys and guitar – depending on the room. Al's been a man in the band with the Drifters and Lou Donaldson, and opened for B.B. King, Etta James, Texas Heat and Debbie Davies.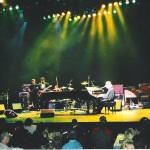 In 2006 Al retired from playing live however he recorded "A Hat Full of Blues" with the Al Arsenault Blues Band in West Boylston at Tremolo Lounge with producer Roger Lavallee. The album, a collection of nine blues classics, has just been released. Featuring a collection of friends and family the CD is full of the blues that Al has performed for over 4 decades.

Wikipedia Entry